William and Ann
William's inscription reads
This languishing head is at rest
Its thinking and aching are o'er
This quiet immovable breast
Is heav'd by affliction no more.
This heart is no longer the seat
Of troubles and torturing pain
It ceases to flutter and beet
It never shall flutter again

This is taken from the sermons of Joseph Benson, and it would appear that someone thought that William was having a few problems, maybe his supposed malaria? On the right above are the headstones of Charles and Mary, Isabella's uncle and aunt, as a loving couple.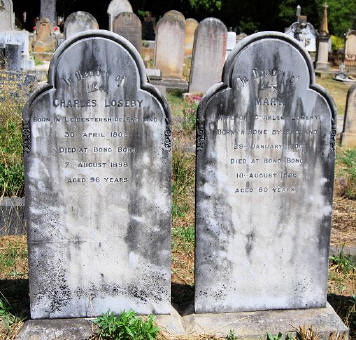 Charles & Mary Loseby